Welcome to the Madrone Audubon Society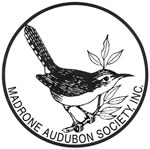 The Sonoma County Chapter of the National Audubon Society was established in 1967 as a non-profit organization promoting education, enjoyment, and protection of the natural world, especially birds.
---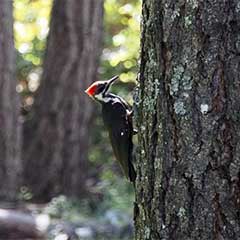 Madrone Audubon Society is a 501c3 nonprofit conservation organization, based in Santa Rosa. Madrone Audubon is also the Sonoma County Chapter of National Audubon and enjoys a total membership of close to 3,000. Our organization engages in education and appreciation of birds and wildlife in our amazing habitats here in Sonoma County as well as focuses on many conservation actions to protect and enhance our environment. For more information click here.
---
February & March 2023 Membership Meetings
Monday, February 20, 2023
The Aztec Fascination with Birds, presented by Gene Hunn
Time:  6:30-8:00 p.m.
Zoom link: https://us02web.zoom.us/j/88650507354?pwd=U2d1WG9FYVkwakhWbk9LWEtldjhjQT09
Or call: 1-669-900-9128 or 1-669-444-9171
Meeting ID: 886 5050 7354
Passcode: 566730
Gene Hunn, President of Redwood Region Ornithological Society (RROS), has a book in press on this fascinating topic.  We will learn about the role of a Franciscan missionary, Fray Bernardino de Sahagún (who was determined to convert the Aztec people to Christianity). This friar, also a scholar, believed true "conversion" required perfect communication. He learned the Aztec language, Náhuatl.  Sahagún organized an ethnographic project which, after a 50-year effort, produced a massive, hand-written and illustrated encyclopedia of all things Aztec, including a large volume describing "Earthly Things." This book included a chapter on "all the birds." Sahagún's manuscript was lost for 300 years, then rediscovered in Florence, Italy. We now have the original Náhuatl text, with Spanish and English translations. A previous attempt to identify the 130+ birds named and described in the bird chapter was clearly wide-of-the-mark. Gene's book updates identifications with the help of Howell and Webb's Mexican field guide.
Eugene ("Gene") Hunn: is an avid birder and a cultural anthropologist, retired. His specialty was (is) "ethnobiology," the comparative study of natural history, that is, how people wherever (and whenever) they may live appreciate animals, plants, and fungi. Gene has conducted research with Mayan people in Chiapas, Mexico (1972), and Zapotec-speakers in Oaxaca, Mexico (1996…), as well as pursuing long-term studies with Native American communities in the Pacific Northwest (since 1976) and Alaska.
Monday, March 20, 2023
Birds of Colombia, presented by Jim Thomason 
Time:  6:30-8:00 p.m.
Fellowship Room, United Methodist Church
1551 Montgomery Dr., Santa Rosa
Colombia is one of the most biodiverse countries in the world.  Located in equatorial South America, more bird species (1,950+) have been recorded there than in any other country.  At least 84 species are endemic to Colombia and many more exist only in Colombia and surrounding countries.  With access to the Pacific Ocean, the Caribbean, the Andes, jungles and plains, cosmopolitan cities and many years of history, Colombia has much to offer for visitors.
Jim Thomason has been involved in photography for more than 60 years.  He and his partner, Linda, were introduced to birding in 1999 during a trip to Venezuela and have made numerous wildlife and birding trips around the world since then.  Their 4th trip to Colombia in February-March 2022, was focused on birds of Southwestern Colombia – a prime area for bird watching.

---
New Items
Important Info for Jan. 1 CBC Team Leaders here.
August 23, 2017: Congressman Huffman forum on Marine Sanctuaries
New Citizen Science Opportunities!
---
It's Nesting Season: trim trees in the Fall!.
Amazon Smile: donate to Madrone when you shop
---
Birding Quiz - test your skills.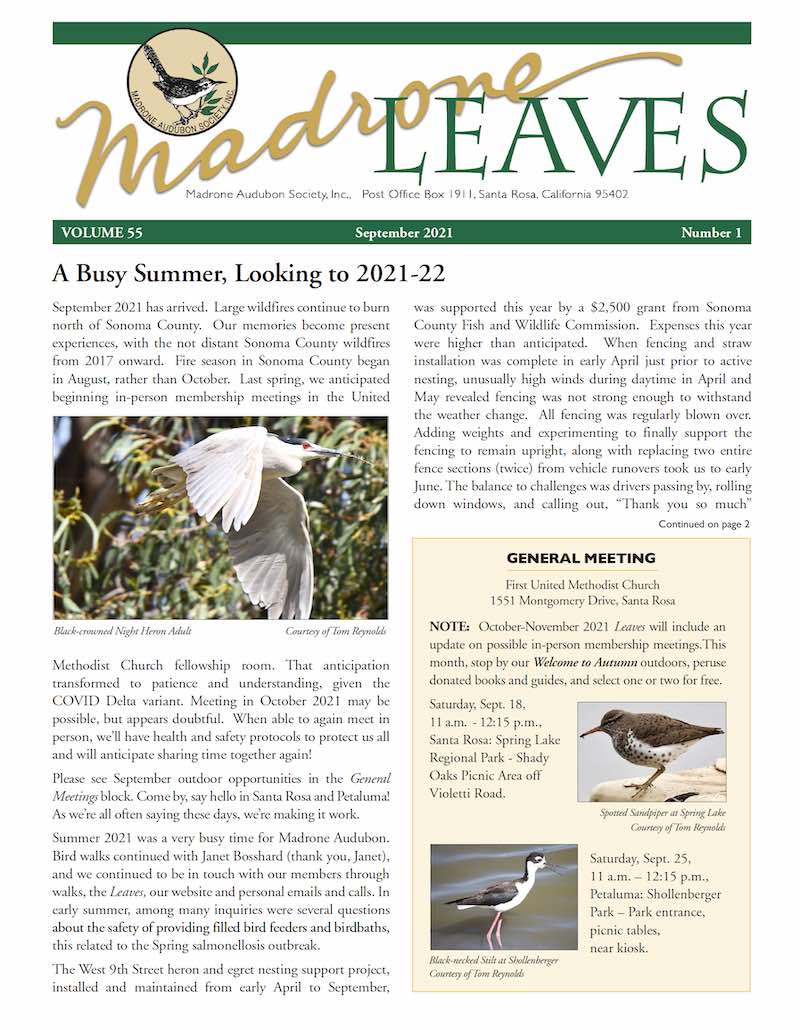 ---
In the 1970s, member Tom Olds hand-carved bird pins and sold them to raise money for Madrone Audubon. More
---