Citizen Science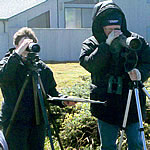 There are many ways you can help add to our understanding of native bird and other wildlife species and their needs in a changing world. Madrone participates in several long-term studies in addition to the Sonoma County Breeding Bird Atlas and the West Sonoma County Christmas Bird Count. These include the Shollenberger/Ellis Creek bird surveys, seabird monitoring, and the heron and egret project. Opportunities also exist for participation in shorter duration counts, surveys, and monitoring.
Use the quick links below, or scroll down to view each project
Beach Watch | Brown Pelican Survey | Hummingbirds at Home | Jenner Headlands Hawk Watch | North Bay Heron and Egret Project | Ocean Song Nestbox Monitors | Pine Flat Road Survey | Seabird Count | Shollenberger/Ellis Creek Surveys | Snowy Plover Docent Program | Soundscapes Project | Tomales Bay Shorebird Survey | Tomales Bay Waterbird Survey |
The Farallones Marine Sanctuary Association in partnership with NOAA's Gulf of the Farallones National Marine Sanctuary needs volunteer citizen scientists to help collect data used to assess the condition of our shores along the Sonoma and southern Mendocino coasts. During monthly surveys Beach Watch volunteers monitor an assigned beach segment counting, identifying, and photo-documenting live and dead birds, marine mammals and human activity along the coast.
Beaches from Bodega Bay to Manchester were added into the program as the National Marine Sanctuary expanded along our coast. An intensive training will be done for our area in Gualala/Sea Ranch on 3 weekends of Aug, Sept, and Oct. This begins with: July 8 Informational Orientation, Gualala Community Center (Time: 11am to 1pm) or July 12 Informational Orientation, Bodega Bay Fire District Hall (6pm-8pm)
For more information, contact Beach Watch.
Two Brown Pelican Surveys will be conducted again in 2019. Roosts along the Sonoma Coast will be counted for one hour, within a 4 hour window, and reported in eBird. This is a 5 year survey along the CA, OR, WA coasts and organized through Audubon CA and USFWS.
Contact either Diane Hichwa, dhichwa@earthlink.net, or Hollis Bewley hollisbewley@comcast.net for more information or to volunteer. You may also visit the website and view results from previous years at Brown Pelican Survey.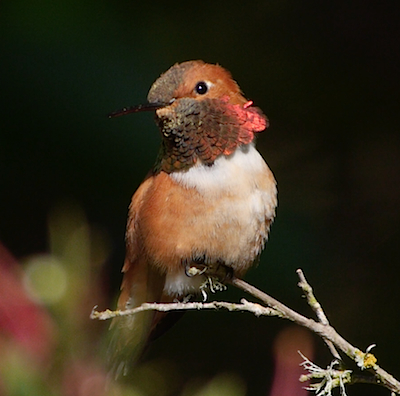 When you travel, do you like to plan your destination in advance? Do you like to know where you will stay and dine when you arrive? Hummingbirds like to know this too.
Hummingbirds must sync their migration with the flowering of nectar-bearing plants so that they can refuel after their long journeys. They can lose as much as half of their body weight during their migration. But what if they migrated and rather than finding their expected nectar plants, they found wilted flowers dry of nectar?
The Rufous Hummingbird is a long distance migrant stopping in many places through Mexico and the western U.S. along the way to its breeding grounds that stretch from northern Oregon, Idaho, and western Montana to southern Alaska. In fact, if the distance traveled during migration is measured relative to the size of the bird, the Rufous Hummingbird may make the longest annual trip of any species! Finding abundant nectar plants at these stop-over sites is very important to the successful migration journey for this little bird. The Rufous Hummingbird is a climate endangered species, from findings in Audubon's bird and climate change report.
Scientific research will be essential for helping to understand how climate change is affecting hummingbirds and for learning how to mitigate those impacts. But it's not that simple. Collecting the necessary scientific data across large areas is difficult and costly. That's where you come in. You can help make a difference for hummingbirds by becoming a citizen scientist.
Thousands of volunteers now routinely go out and record feeding hummingbirds through Audubon's newest citizen science program, Hummingbirds at Home. The purpose is to gather data that will help Audubon better understand how changing flowering patterns and supplemental feeding by people relate to the timing of hummingbird migration and breeding success. Moreover, we can learn how hummingbirds are impacted by feeders, non-native nectar sources in gardens, shifting flowering times, and climate change.
You can help protect hummingbirds by capturing this crucial data with just a few clicks. It's easy and fun to do: just submit your observations using Audubon's free app for smart phones or through the Hummingbirds at Home website.
Jenner Headlands Preserve Raptor Migration Project 2014 (Jenner Hawk Overlook). Counts done twice a week during the Fall migration of hawks from September into November, typically 10 a.m. to 2 p.m. Birds ride the air currents and thermals along the coastal hills: a variety is in passage on their way further south (Accipiters, Merlins, Red-tails, Kestrels and Harriers), others may overwinter on the coastal prairie (Ferruginous & Rough-legged Hawks). There are occasional sightings of Eagles and Broad-winged Hawks. There is a lot more to experience - such as views to the Farallon Islands and many other wildlife sightings and encounters.
Message center for schedule updates, communications & data hub HeadlandHawks
JHO Photos, history, reports and updates: West County Hawk Watch Facebook page
For more information please email northcoastraptor@gmail.com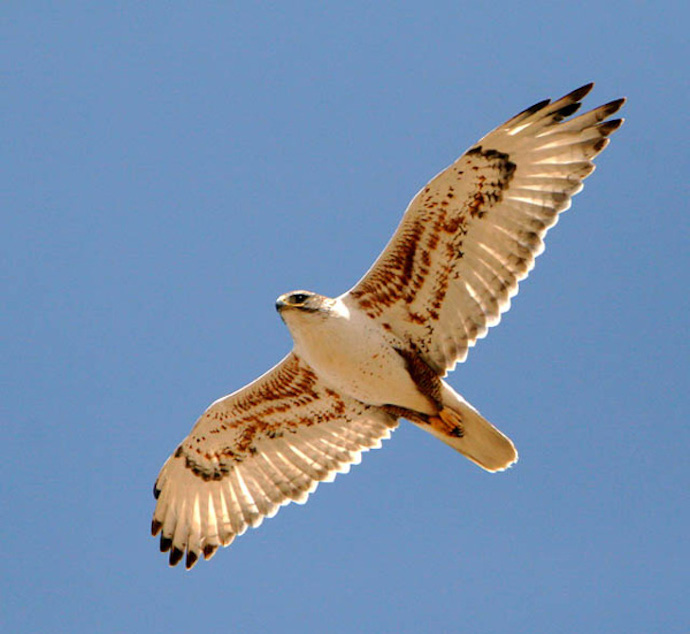 A long term study of nesting egrets and herons around the North Bay, including Sonoma County. Volunteers "adopt a colony" and make visits roughly once per month from March to June.
Contact Emiko Condeso, emiko@egret.org or 415-663-8203.
Ocean Song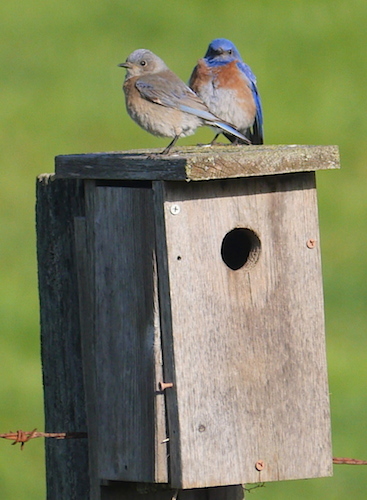 Ocean Song has an opportunity for nestbox monitors for the 2017 nesting season. Click here for a flyer describing the project.
You can also visit their website at oceansong.org
Pine Flat Road Breeding Bird Survey: Audubon Canyon Ranch (ACR)
A new study using point counts to characterize breeding bird use and associated habitat values in the central Mayacamas Mountains. Observers must be proficient in identifying birds by ear. Very flexible schedule; opportunities year-round.
Contact Emiko Condeso, emiko@egret.org or 415-663-8203.
Seabird Counts
NW Sonoma County
Surveys can include nest counts on Gualala Point Island, Black Oystercatcher or Pelagic Cormorant nest monitoring, monthly beach debris walks, counts of birds using the islands.
Contact Diane Hichwa for more information at dhichwa@earthlink.net. telephone 707-785-1922 (Sea Ranch), 707-483-3130 (cell).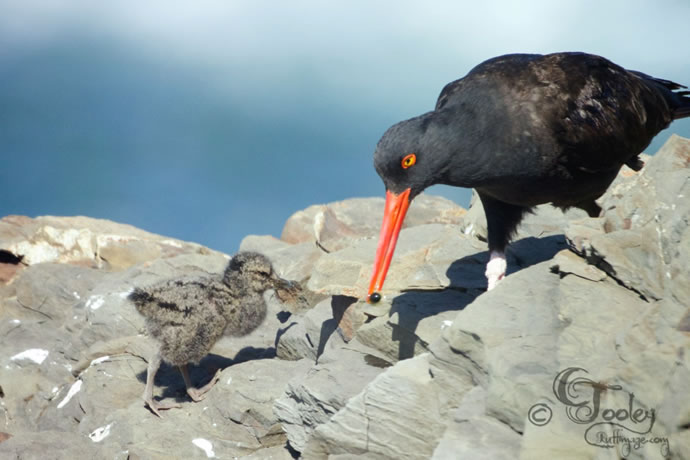 Jenner to Bodega Bay: Stewards of the Coast and Redwoods
Stewards' Seabird Monitoring program began in 2013, thanks to funding from the Bureau of Land Management. Stewards is partnering with the California Coastal National Monument (CCNM) to monitor seabirds off the Sonoma Coast and eventually create a local Chapter of the Seabird Protection Network.
A Seabird Protection Network works to reduce human disturbance to seabirds and other wildlife along the California coast through an organized outreach and education program combined with law enforcement and seabird management actions. The first step is to monitor local seabirds to determine the level of distrubance and from what sources. Seabirds can be disturbed by hikers, low-flying planes and helicopters, boats and paddlers, hang gliders and fireworks.
Contact Stewards for more information at stewards@stewardscr.org and Stewards of the Coast and Redwoods Seabird Protection and Monitoring Program.
Shollenberger/Ellis Creek surveys by Petaluma Wetlands Alliance (PWA)
Surveys are conducted to document all species of birds using these wetlands. Contact www.petalumawetlands.org for more information.
Snowy Plover Docent Program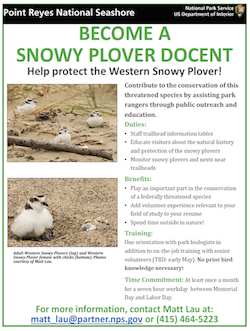 The Snowy Plover Docent Program at Point Reyes National Seashore monitors nesting Snowy Plovers, and informs the public about their natural history and protection. Commitment: once a month between Memorial Day and Labor Day.
For more information, contact Matt Lau, matt_lau@partner.nps.gov or 415-464-5223.
Soundscapes to Landscapes (S2L) is a NASA-funded project that is looking for experienced birders to join them in placing sound recorders and performing bioacoustic analysis to monitor bird occurrence throughout Sonoma County. One of the project's goals is to work with citizen scientists to collect detailed information about birds that are present at field sites on public and private land across the county.
These field data will be used by the science team to test the capabilities of using audio recorders to increase spatial and temporal sampling of birds through computer-based bioacoustic analysis of bird calls in recordings. Further, the team will compare bird species data from the field to images from airplanes and satellites that describe avian habitat in terms of 3d vertical structure and seasonal variation in canopy chemistry, and use these data to map the predicted occurrence of species. The overall goals of the program are to improve scientific understanding, advance biodiversity monitoring from space, and inform management and conservation of regional landscapes.
The team is currently looking for birders to place audio recorders and identify bird calls in a web-based analysis platform. This project completed a prototype phase in 2017 that surveyed sites in the Mark West watershed. NASA has now funded the projection for a 3-year implementation period to survey sites throughout all of Sonoma County. The first field season will begin in March 2019 and last 3-4 months, with bioacoustics analysis throughout the year. Further field campaigns are planned for years 2020 and 2021. There is no minimum time commitment to participate. Training will be provided to all volunteers on the use of the automated audio recorders and bioacoustics analysis.
For more information, contact S2L Project Coordinator Rose Snyder, rsnyder@pointblue.org, or go to their website at soundscapes2landscapes.org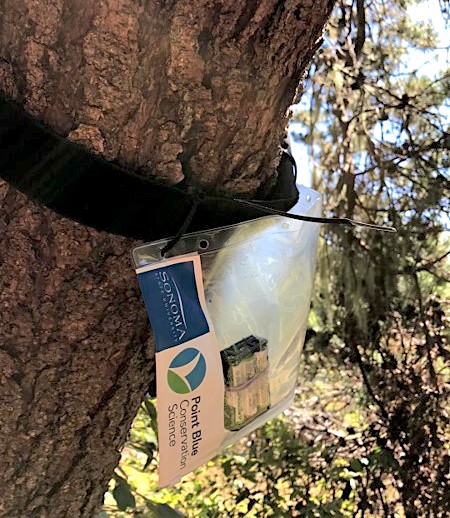 A long term study of shorebird use on Tomales Bay. Six counts each winter, plus migration counts in spring and fall (Mon-Fri only). Each count is 90 minutes long. Requires skill in identification of shorebirds likely to be encountered.
Contact Emiko Condeso, emiko@egret.org or 415-663-8203.
A long term study of wintering waterbirds on Tomales Bay. Four counts scheduled each winter (weekends only). Counts are from boats, from approximately 9am-2pm. Requires high level of proficiency in identifying waterbirds in-flight and at a distance.
Contact Emiko Condeso, emiko@egret.org or 415-663-8203.
Please contact us for more information about these specific surveys or if you want to volunteer for an upcoming project.

---
New Items
Important Info for Jan. 1 CBC Team Leaders here.
August 23, 2017: Congressman Huffman forum on Marine Sanctuaries
New Citizen Science Opportunities!
---
It's Nesting Season: trim trees in the Fall!.
Amazon Smile: donate to Madrone when you shop
---
Birding Quiz - test your skills.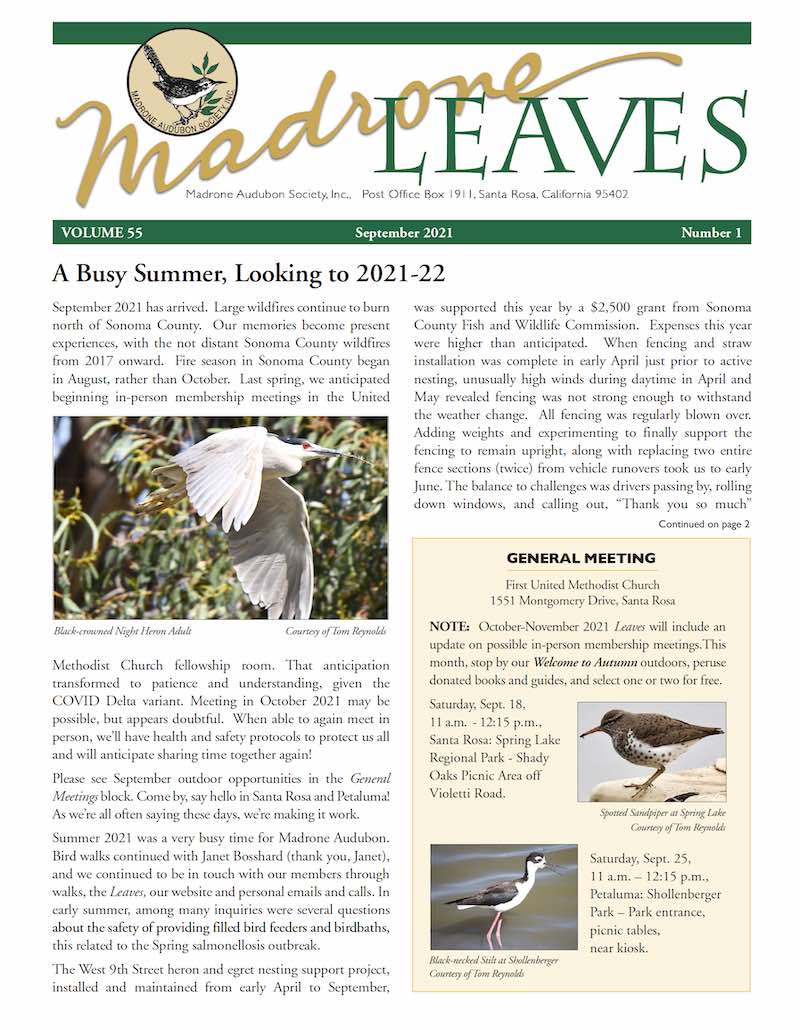 ---
In the 1970s, member Tom Olds hand-carved bird pins and sold them to raise money for Madrone Audubon. More
---